Fall 2016
English 220: Shakespeare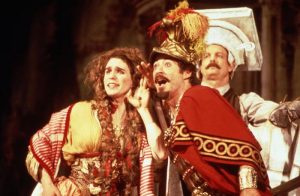 This class focuses on the following questions:  How did Shakespeare's plays and poetry come out of the literary, cultural and political ideas and controversies of his time?  How did his plays and poetry change and develop over the course of a twenty-year career?  and How do the major literary genres that he wrote in—Comedy, History, Tragedy, Sonnets, and Romance—reflect his explorations of issues of gender, genre, alterity, and aesthetics?  To begin to answer these questions, we will look closely at the details of language in the plays and poems, at historical issues to which Shakespeare responded, and at ideas of class, gender, and alterity expressed in the plays and poems.
FYS: Icons of Western Culture
This reading and writing-intensive course focuses on four figures and products of Western culture that have become cultural icons—the Mona Lisa, Hamlet, the Eiffel Tower, and Marilyn Monroe.  The class will focus on the following questions: What did these figures initially signify to their cultures? What were the cultural/historical processes by which these figures developed into their current status?  In what way have these figures become cultural fantasies, fetish objects, idols, and/or clichés? What do we discover when we look carefully at these figures from the perspectives of literary analysis, gender studies, visual culture, cultural studies, and psychoanalytic studies?
Spring 2017
English 230: Spenser through Milton: The Temptation of Literature: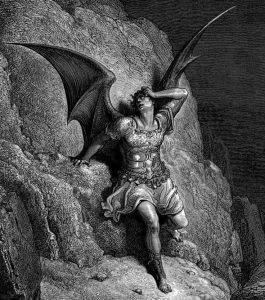 Focusing on Spenser's The Faerie Queene, Shakespeare's A Midsummer Night's Dream, and Milton's Paradise Lost, this course considers the seventeenth-century preoccupation with the question: Is fiction inescapably immoral because it seduces audiences with beautiful lies?  We will explore how the writers explore this central question in light of larger political/cultural crises of the period, as well as within larger debates about gender, genre, and morality of the period.  Other texts/authors that the course may consider include Sidney's Arcadia, poetry by Queen Elizabeth I and James I, poetry by John Donne and Andrew Marvell,  and cultural documents of the period.
English 160: Creative/Critical Non-Fiction
This class introduces students to major writers and genres of contemporary and classic non-fictional writing—particularly the genres of memoir, personal essay, literary criticism, and film review.  As we consider these texts, we will be answering the questions: "What is non-fiction?"  "What is the relationship between reading non-fictional writings and writing about them? " And "What are the boundaries between creative and critical non-fictional writing?" Throughout the semester, students will be writing and reading non-fiction by comparing and contrasting students' writings with those by contemporary and classic essay writers.
 Children as Readers
This course introduces students to the tradition of British children's and young adult novels from Alice in Wonderland to Harry Potter, focusing on how much of this literature emerges from Romantic-Victorian conceptualizations of the child as a site of innocence, imagination, and curiosity.  We will consider how this idea of the child persists even as cultural perspectives about childhood develop and change. The course will explore such questions as: What changes in readings of the child or young adult protagonist occur over the course of the nineteenth and twentieth centuries? What does it mean to write or read from the perspective of a child? and What aesthetic and cultural debates and controversies have swirled around readers' and film adapters' fascinations with British fantasies and fantasies of Britishness?
Fall 2017: On Research Leave
Spring 2018:
European and Caribbean Surrealism (Comparative Literature/Latin American Studies)
From the 1920s through the 1960s Surrealism emerged as an avant-garde literary, political and artistic movement that took Western Europe, and, later, the Caribbean, by storm.  As we explore some of the main surrealistic films, literature and art of Spain, France, Mexico, Haiti, Cuba, and Martinique, we will consider how surrealism defined itself as a literary, cultural, and political movement; how surrealism transformed itself as it moved from Europe to the Caribbean; and how surrealism is situated within debates about politics, nationalism, and identity. Likely texts for the class include novels by André Breton and Alejo Carpentier; films by Luis Buñuel and Jean Cocteau, poetry by Aimé Césaire and Robert Desnos, and paintings by Salvador Dalí, René Magritte, and Wifredo Lam.
English 120: Lunatics, Lovers, and Poets
This class will explore moments in which the encounter with another culture, gender, or place unleashes sexual and literary awakenings, along with transformations from youth to adulthood and transformative literary explorations. We will begin with one of the most influential texts on literary transformations, Ovid's Metamorphoses, as we explore the traumatic entry into experiences of dreams, poetry, and sexual passion.  Texts will likely include the contemporary Caribbean play, Dream on Monkey Mountain, the sixteenth-century British play, A Midsummer Night's Dream, the medieval romance, Sir Gawain and the Green Knight, and lyric poetry of transformation from the 14th century Italian poet Petrarch, to the 17th century Mexican poet, Sor Juana de la Cruz, to the  contemporary British poet, Michael Longley.
English 220: Shakespeare (see description above)